The Original Arm & Leg Massager
Say Goodbye to your Arm & Leg Pain once and for all with the Award-Winning Rolflex.
Eliminate arm pain
Eliminate leg pain
Therapy on the go
Money-back Guarantee
Features & Benefits
Relieve Arm Pain in: Forearm, Elbow, Wrist, Hand.
Relieve Leg Pain in: Calf, Quads, Shins, Hamstrings, Feet.
Portable: Fits in a backpack to take with you anywhere.
Easy to Use: 2-3 minutes, 2-3 times a day is all it takes.
Specs
Light weight at just over 1 lb
Small and compact at 14in long
High Quality Material: Car running it over doesn't break 
Designed in USA
FAQs
What are the different color (Density)rollers for?
It's simple. Green is the least dense, yellow is in the middle and the orange is the hardest.The green is used for the boney areas like the hands, shins and top of feet.The yellow is the best all around density which is why the Rolflex comes with it.The orange is if your looking for the deepest pressure possible. Its hardness is compared to that of a lacrosse ball.
What type of Warranty do you offer?
We offer a 60-Day No Questions asked money back guarantee and a 2 year defect warranty. We are always just a quick email away.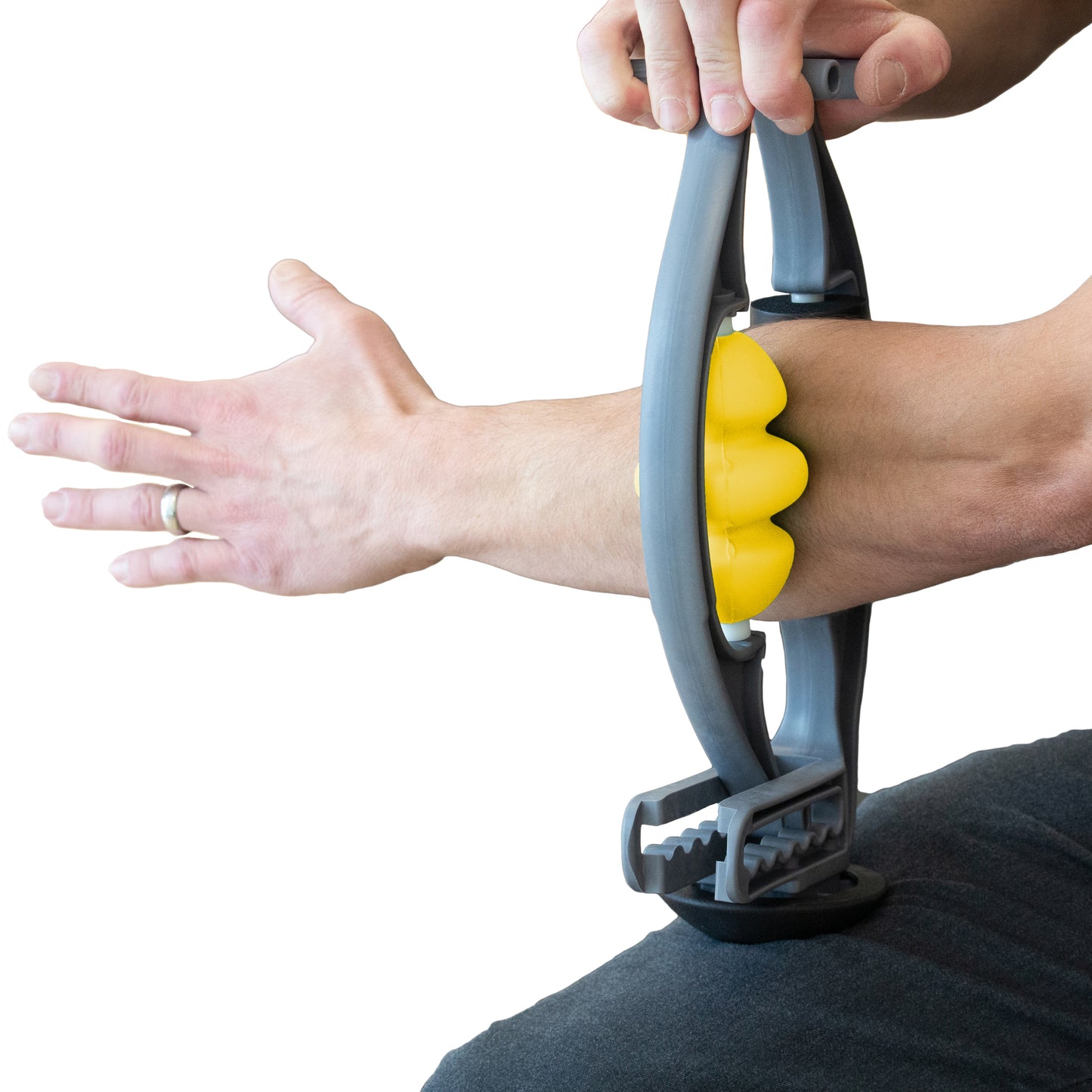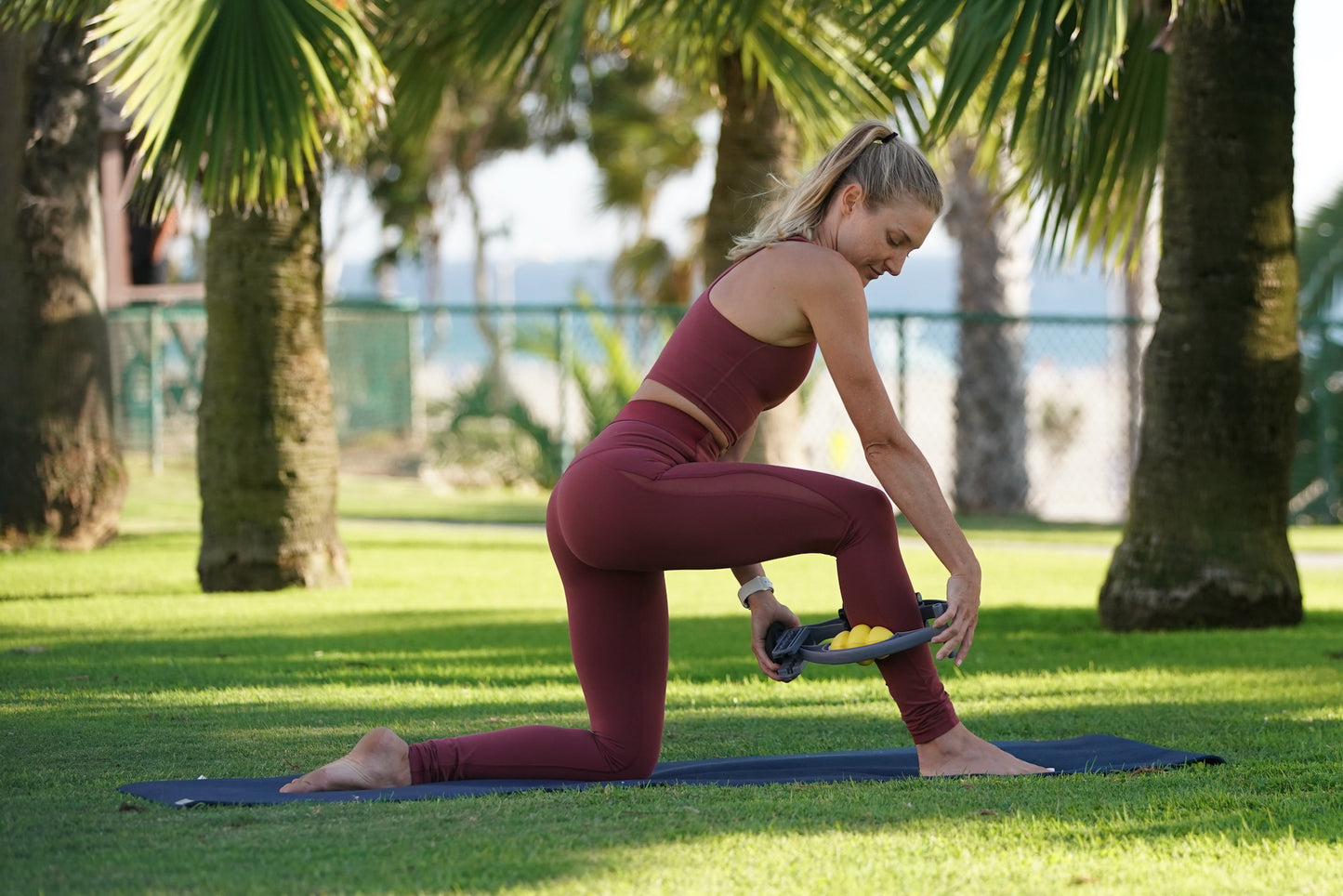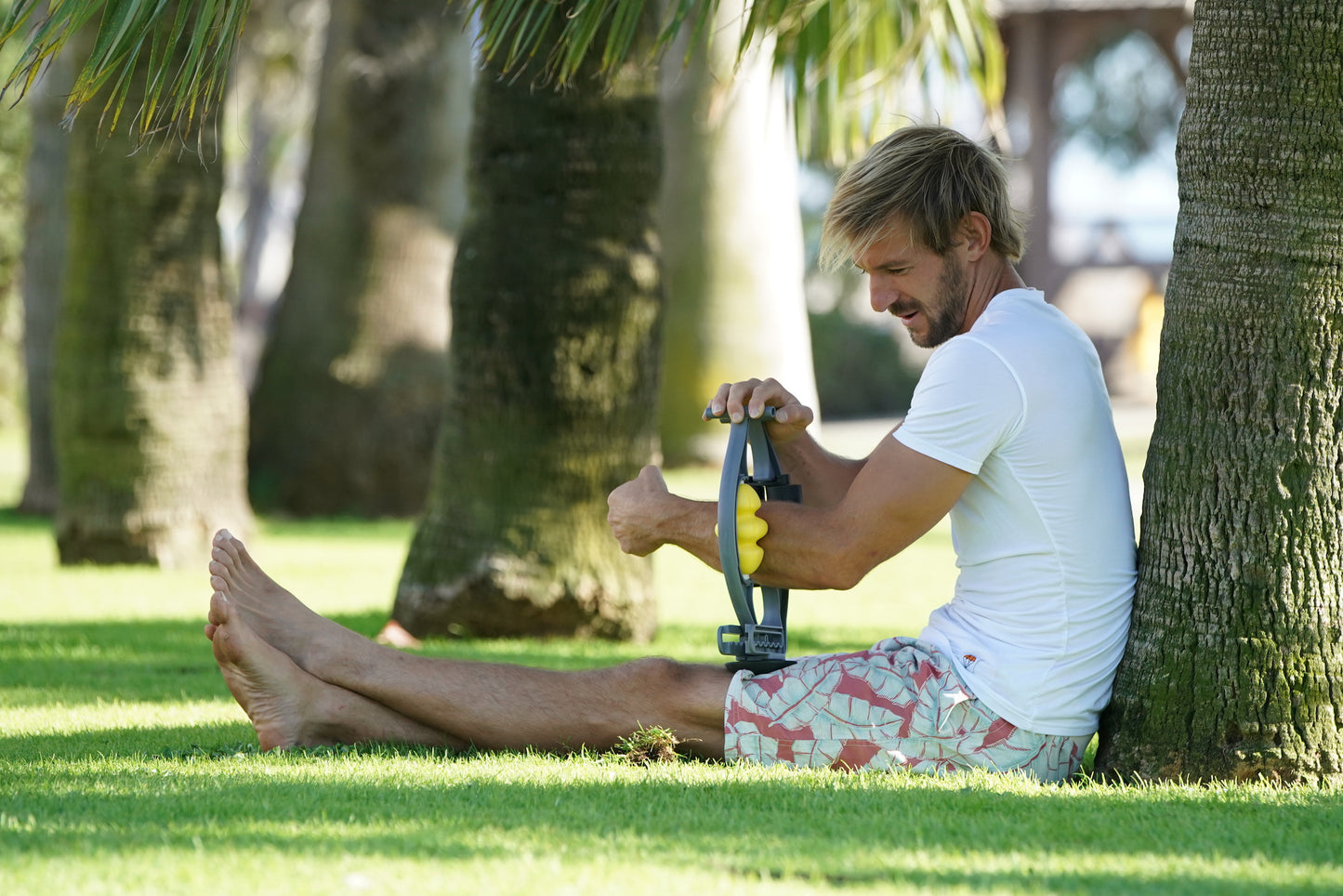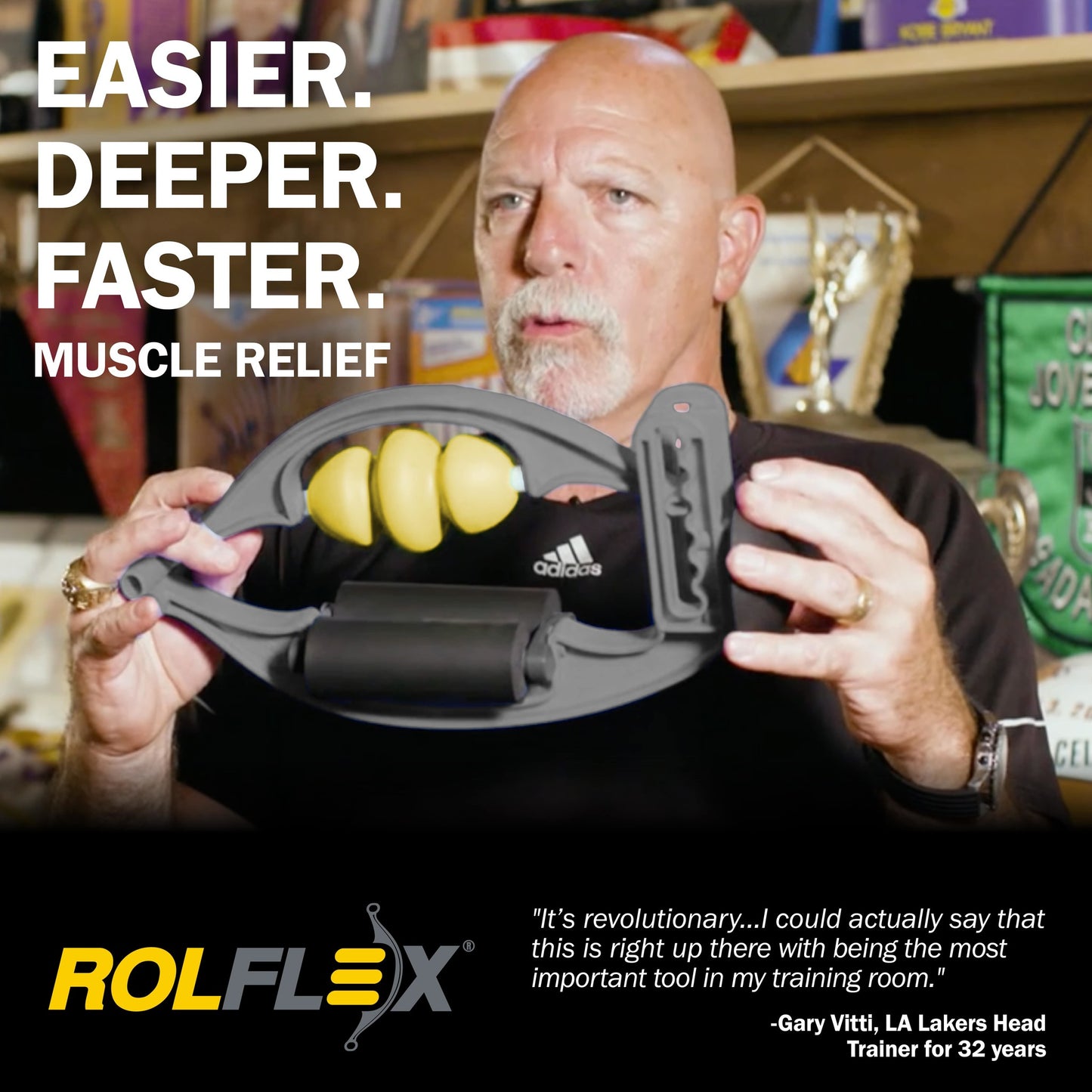 Massage Therapy, now from the comfort of home
The verdict is in, Massage Therapist and Physical Therapist fully approve. "I can't live without my Rolflex, thank you for creating a deep pressure tool I use to recover my own arms after working on others all day long" - MMA Massage Therapist
The Rolflex Works For 97% Of The People That Try It.

60 Day Guarantee, All you have to lose is your pain